Background
Bestman Technical Works Ltd. is an all-in-one solution provider for auto manufacturers, logistics, and transportation services. The company had been operating for over 10 years, but their branding and website were outdated. They approached us to rebrand their company, design a new website, and create new business materials to reflect their new brand.
Strategy
To begin, we conducted a thorough analysis of Bestman Technical Works' current website and branding. We identified their target audience and developed a comprehensive rebranding strategy that included a new logo, website design, business cards, letterheads, invoices, flyers, and signage.
Logo Design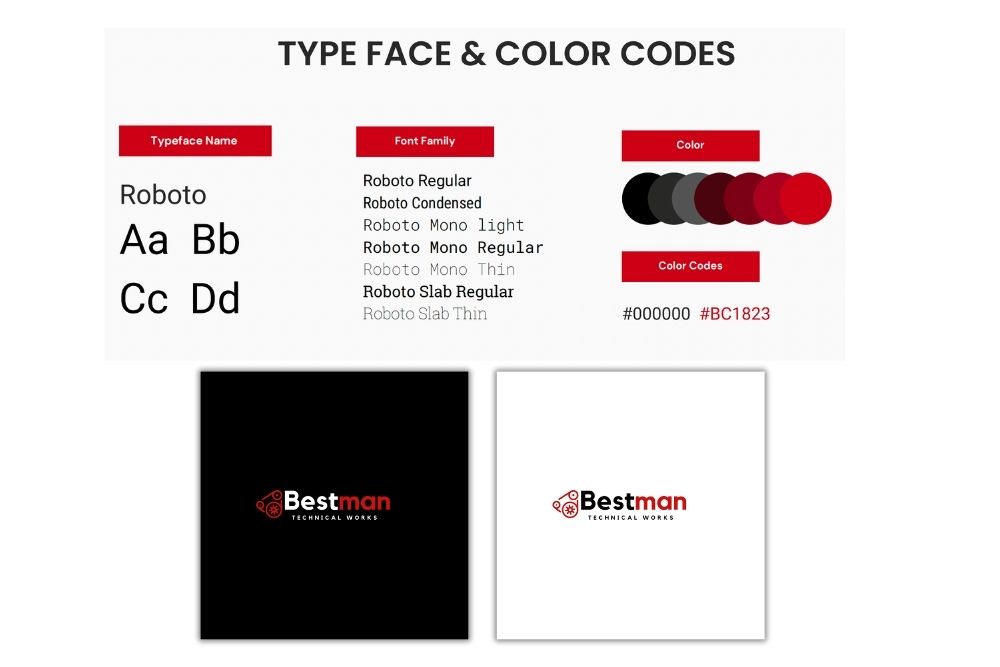 We started the rebranding process by designing a new logo for Bestman Technical Works. The new logo incorporated the company's brand colors, and we ensured it was simple and easily recognizable. The logo was designed to be scalable and easily visible across different mediums.
Website Design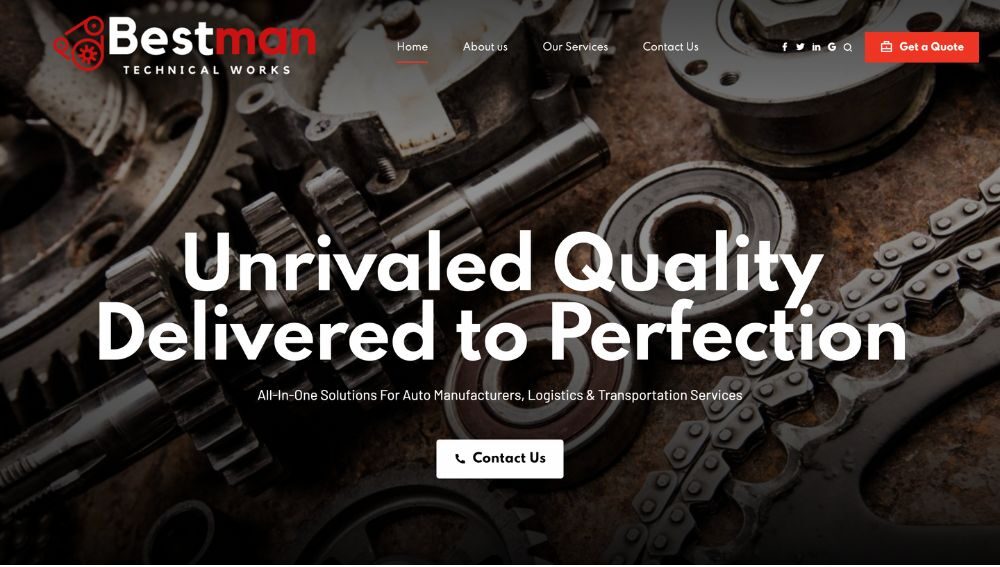 After the logo design, we moved on to the website redesign. Our primary goal was to create a website that was fast, simple, and beautiful. We used the WordPress platform, which allowed us to build a fast, responsive, and user-friendly website. We made sure that the website reflected the new branding and incorporated all the necessary features to make it easy to navigate for their clients.
Business Cards, Letterheads, Invoices, Flyers, and Signage
Next, we created a new set of business cards, letterheads, invoices, flyers, and signage that matched the new branding. We designed these materials to be visually appealing and consistent with the website's design.
Results
After the rebranding, Bestman Technical Works saw a significant improvement in their brand recognition. The new website was much faster, and its design was modern and consistent with the company's branding. The new business cards, letterheads, invoices, flyers, and signage helped improve brand recognition and consistency across all communication channels. The client was extremely pleased with the results, and we continue to work with them to maintain their brand identity and improve their online presence.
Client:

Bestman Technical Works Ltd.

Year:

2023

Location:

Nigeria

Category:

Corporate Website, Branding