The Problem
Shipusnow.com is a logistics company with different arms that required a website redesign to reflect their keywords of "swiftness and timeliness." The founders wanted a site that was simple, easy to navigate, and responsive to customers' pain points without compromising the day-to-day hustle and bustle of their operations.
The Goal
Our goal was to create an easy-to-navigate website that addressed customers' pain points on one page. The site needed to include an overview of the company, services, testimonials, contact form, and a tracker. We also wanted to ensure hybrid (device) accessibility for all types of clients.
We designed the website template with simplicity, control, and responsiveness in mind. We structured the site into various pages to enable each client segment to access the relevant structures according to their interests and needs.
Results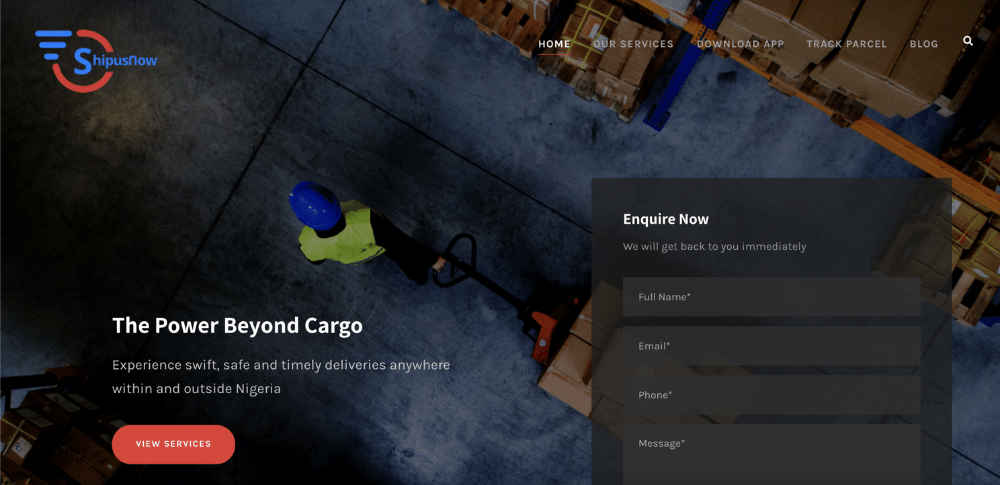 The end result was a mobile-friendly and easy-to-navigate website that caters to non-tech-savvy logistics users. We ensured hybrid compatibility and accessibility, making it possible for clients to access the site from any device. We also made sure the site was error-proof with reliable speed, creating a memorable user experience.
Client:

Shipusnow

Year:

2020

Category:

Logistics, Web Design

Location:

Nigeria

Designer:

Ibukun Sobande