AfricanThings.org is a fast-growing business in the African products industry founded by Tosin Lawson. As an expert in Product Design and Manufacture, Tosin returned to Nigeria to promote African designs and culture in everyday lifestyle and build a business around something she's passionate about.
As AfricanThings.org continued to grow, the team recognized the importance of digital marketing to reach a wider audience and increase brand visibility. They reached out to our team for help with their search engine optimization (SEO) strategy.
Challenge
AfricanThings.org faced fierce competition in the African products industry, and their website was not ranking well in search engine results. As a result, they were missing out on valuable traffic and potential customers.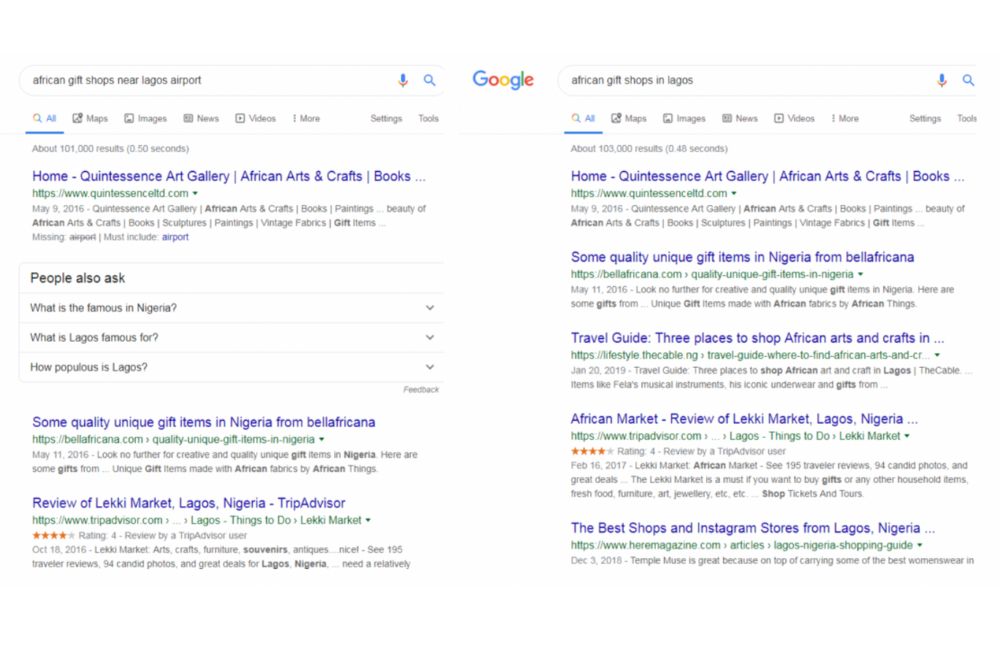 Solution
Our team conducted a comprehensive analysis of AfricanThings.org's website and identified the key areas that needed improvement. We worked closely with Tosin and her team to develop a customized SEO strategy that would help them achieve their goals.
Firstly, we conducted thorough keyword research and identified the most relevant and profitable keywords for the business. We then optimized the website's content, metadata, and images to include these keywords, making it easier for search engines to understand the relevance of the website to the search queries.
Next, we implemented a link building strategy that involved creating high-quality backlinks to AfricanThings.org from authoritative websites. These backlinks not only helped to increase the website's authority in the eyes of search engines, but they also drove valuable referral traffic to the site.
Finally, we optimized the website's technical elements, including page speed, mobile-friendliness, and site architecture, to ensure that it met Google's guidelines for a high-performing website.
Results
Thanks to the comprehensive SEO strategy we implemented, AfricanThings.org's website achieved #1 rank in search results for several of their targeted keywords. This resulted in a significant increase in traffic to the website, which translated to more leads, sales, and revenue for the business.
The SEO strategy also helped to establish AfricanThings.org as a thought leader in the African products industry, with the website appearing in featured snippets and knowledge panels in search results.
Conclusion
Working with AfricanThings.org was a rewarding experience for our team, and we're proud of the results we achieved. By implementing a customized SEO strategy, we were able to help AfricanThings.org achieve #1 rank in search results, increase their visibility and drive more traffic to their website. We look forward to continuing our partnership with Tosin and her team and helping them grow their business even further.
Client:

AfricanThings

Year:

2020

Category:

Ecommerce, SEO

Location:

Nigeria

SEO Specialist:

Ibukun Sobande